Social Media Marketing in Ireland
We help your business to expand your digital footprint by utilizing all the benefits from social media networks.
Creative Plans for Social Media Marketing
Social media marketing services in Ireland. Across the world millions of people spend a lot of time on social media. Research says that 75% of adults in Ireland use social media regularly, with the majority of users on Facebook, Twitter and Instagram, which are used for Business to Consumer (B2B) communication. LinkedIn is another popular social media platform which is used for Business to Business (B2B) communication.
As a company, it's not just a good idea to advertise on social media, it's essential for growth.
The beautiful thing about social media marketing is the ability to narrow your audience with all different targeting metrics. Facebook is the social media platform that is leading the game by a landslide. In recent years, running ads on Facebook has become much cheaper and more effective than TV advertising. You can reach a really specific kind of target audience using Facebook ads.
Since there are so many different channels for social media marketing, it can be quite overwhelming. The basics of marketing on social media aren't complicated but running a successful social media campaign can be tough. Our team at Agile Marketing Strategy in Ireland help you to utilise your social media channels to grow your brand.
Agile Digital Strategy Creates A Strategy That Works
Social media websites can significantly increase exposure to your business. Social media platforms help you connect with your customers, increase awareness about your brand, and boost your leads and sales of products and services. If you currently are not utilising social media for your business then you are missing out!
At Agile Digital Strategy, we can provide you with professional consultation and management of your social media marketing campaigns. We work with a variety of businesses across Ireland to ensure that they are taking full advantage of social media platforms.
Having a social media marketing strategy is a critical element of any business strategy. We have worked with a variety of different large and small businesses to increase their online presence.
We understand that managing a number of social media accounts while trying to run your business can be time consuming. At Agile Digital Strategy, we want to help you manage the workload. When you work with us, we provide you with a content calendar that will allow you to plan out your content accordingly. We can help you to produce effective content that works to social media users.
The Benefits of Social Media Marketing Services
There are many benefits of using social media marketing Services within your business.
01
01
Increased Brand Awareness
Social media is one of the most cost-efficient methods to increase your business' visibility online. Utilising a social media strategy will greatly increase your brand recognition since you will be engaging with a broader audience of consumers. Sharing content online introduces a new network of individuals to your business, which can lead them to becoming potential customers.
02
02
Higher Conversion Rates
Your business gains more opportunities for conversion with increased visibility. Customers that follow your businesses accounts on social media begin to trust the credibility of your business.
03
03
Increased Inbound Traffic
If you don't use social media to promote your business, your inbound traffic is limited to your regular customers. Social Media opens your business up to a wider audience reach. Over a billion people in the world have social media accounts so there is a huge opportunity to direct many people to your business.
04
04
Decreased Marketing Costs
Social media marketing is one of the most cost-efficient parts of a digital marketing strategy. Creating a social media profile is free for almost all social networking platforms. Any paid promotions you decide to invest in can be budgeted to a relatively low cost compared to other marketing tactics.
05
05
Better Search Engine Rankings
Search engine optimization is very important for achieving higher google rankings and gaining more traffic to your business website. Being able to rank in the top positions for your keywords will transform your website's traffic. This positioning on the search engine will continue to create effective results for your business.
06
06
Better Customer Experiences
Creating a voice for your company through social media platforms is important in humanizing your business. Customers appreciate it when they receive a personalized response rather than an automated message. Social media allows you to connect better with your audience.
07
07
Improved Customer Insights
Social media is a great way to view your marketplace insights. Social media allows you to monitor the activity on your pages with analytic tools. You will be able to see your customers interests or opinions you may not have been aware of. Social media marketing services can be used as a research tool to help gain information that will aid you in understanding your industry.
Agile Digital Strategy also provides paid advertising services on your social media pages. Agile Digital Strategy mainly works with Facebook advertising and Google Ads. When we create an advert for your business, we have the ability to strategically target the advert for specific demographics.
If you want your promotion to be picked up locally, nationally or even internationally, we can do it. At the end of every month, you will receive a report to show you the progress of your paid advertisements.
For more information on online advertising, check out our Pay Per Click page or contact us.
Why Choose Agile Digital Strategy
We've helped several businesses grow their online presence through developing and executing digital marketing strategies. All of our strategies are customised to suit your businesses goals and objectives.
We provide a range of social media marketing services for our clients. The services we provide include social media management, content creation of various types of content including blog posts, social media posts, image creation, video content, etc. We provide a monthly report for our digital marketing services so you are kept in the loop with your progress.
Agile Digital Strategy doesn't just stop at content marketing, we provide a wide range of digital marketing services. From web design to online marketing, we have the service for your business. Check out our services page to see the wide variety of services that we provide. Feel free to get in contact with us today to find the best social media marketing services for your business.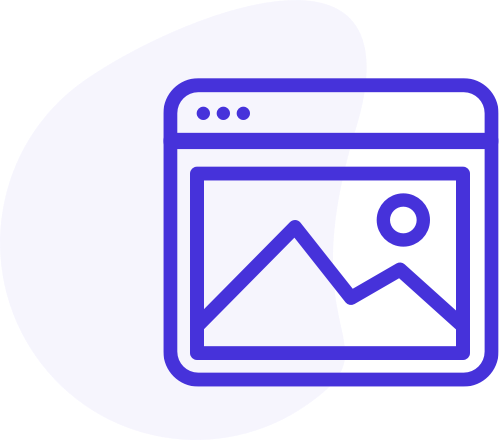 Our team of skilled web design experts are dedicated on enhancing the design and functionality of a website to suit all your business's needs.
SEO is one of the digital initiatives you don't want to miss out on. Agile Digital Strategy can help you optimise your business page to be more SEO friendly.
Here at Agile Digital Strategy, we will develop a content marketing strategy that is congruent with your company vision.
Want To Boost Your Business Today?
drop us a line to start growing your Business