SEO London – SkyRocket to #1 in Google Rankings
Grow Sales & Leads to Your Business. Proven track Record as SEO Expert!
Agile Digital Strategy can help you optimise your online presence with SEO Agency London.
Rank No 1 on Search Engine Results Pages (SERP)
Are you attempting to generate traffic to your website or social media sites in order to boost your online presence and reach the first page of Google? Investing in SEO services is one of the most cost-effective and organic methods to increase your website traffic.
Our SEO Experts realize that search engine optimization can be difficult to grasp, therefore we are here to assist you. Our SEO team analyze the finest keywords to optimize your content for search engines and boost your website's rating.
Our Search Engine Optimisation SEO Services are designed to create more online traction for your business. We aim to help our London clients gain more exposure online while gaining leads and customers.
Depending on your business needs, we can discuss whether you need Local SEO, eCommerce SEO, National SEO or International SEO.  ADS aims to be the top SEO company in Ireland & UK.
2021 SEO Success for our Clients
These are just 3 examples of some results our London digital marketing agency achieved for clients in 2021 compared with their online stats for 2020. These marketing campaigns highlight some of the direct benefits of increased conversion rate with quality website traffic. 
109% Direct Revenue Increase - Hotel Client - 6 figures €
Even with lockdowns and limited travel, this hotel managed to increase their DIRECT revenue by 109%. We provided SEO research prior to website rebuild and SEO optimisation after rebuild and PPC Google Ads.
(Note, they had been running PPC Google Ads with different agency prior).
294% Revenue Increase - eCommerce Client - 6 figures €
Client had existing website that wasn't ranking for some high search terms. The work completed included researching keywords and competitor analysis and optimising the categories they were using for products with descriptions. Highly successful eCommerce SEO!
250% Increase in European B2B Sales Leads - International B2B UK Wholesaler
Even with Brexit, Pandemic and logistic issues, this B2B Wholesaler in the UK increased their European sales leads across mainland Europe. They also increased their national verified sales leads in the UK by 500%.  We provided SEO research prior to website rebuild and SEO optimisation after rebuild which is on-going. 
Prior to working with us, all their business came through conferences – in 2021, the generated all new leads online and grew their business.
Search Engine Optimization (SEO) is the process of optimising a website to make it visible on google's search engine results page. SEO is the smartest way to enhance and to grow your business organically for internet marketing.
When you optimise your website's content for SEO it helps towards gaining organic traffic from the non-paid, organic search engine. SEO London is a free form of online marketing that focuses on specific keywords terms and high page rankings on the search engine to succeed.
At Agile Digital Strategy SEO agency London, our SEO campaign and digital marketing strategies will ensure that your target audience can easily access your website either locally or globally.
Percentage of Organic Visitors V PPC
Good SEO also results in a better user experience on your website. Potential visitors may be looking for your business on the search engine right now, and if they can't find your business then you may be missing out. SEO London tailors your content on the search engine into your specific niche and this results in attracting the correct target market to your products or services. SEO typically has a much lower bounce rate than traffic from PPC or Social Media. 
Less than a third click the Ads on a page
67% approx in the top 5 SERP results – 3% in the positions 6-10
Benefits of SEO London UK
SEO is important for greater search discovery and visibility online. The higher your website ranks on google's search engine the more likely it is that people will find your website. SEO is also a free way to organically gain more traffic to your website.
Good SEO also results in a better user experience on your website. Potential visitors may be looking for your business on the search engine right now, and if they can't find your business then you may be missing out. SEO London tailors your content on the search engine into your specific niche and this results in attracting the correct target market to your products or services.
Search Engine Optimisation Services is also a long term strategy for your business. The more time, effort, and budget that is committed to SEO, the better and longer your website may be recognised as a contender in its market.
Input your details to avail of our quick basic free SEO Audit! 
Receive your Free SEO Audit in your inbox within an hour!
Get in touch with us if you would like an indepth audit of your eCommerce Website. 
SEO London with Agile Digital Strategy
We have a team of experts with years of experience who understand how search engines work and can provide SEO Search Engine Optimisation Services. Our SEO company in London has the ability to use webmaster tools to analyse your web pages to see how visible you are online. Create a SEO strategy using bespoke SEO tactics which will be aimed at targeting traffic to your web pages.
Our SEO team has the ability to analyse your competitors to research what targeted keywords are the most effective to use within your niche. Keyword research allows us to adapt the right words during content creation. This ensures that the search engine delivers a higher ranking for your website.
Our team of experts can provide link building services and also write your meta tags and descriptions. Elements like this can further ensure that your business becomes more visible online and will allow you to climb up the search engine ladder.
We also provide a large variety of web design and digital marketing campaigns & services including social media marketing and content marketing. Check our our agency services page or get in touch with us today to avail of our high quality SEO services.
What is included in SEO London?
First we focus on Keyword Research & Competitor Analysis to ensure we know which keywords you need to rank for.
Our ADS SEO consultants will then perform a website SEO audit on your website to view the current technical SEO issues. 
From the above results, we will be able to put a plan into place to optimise your rankings. 
Depending on which SEO service you require, we may optimise your Google My Business listing, resolve the Technical SEO issues on your website that were discovered in the SEO audit. 
Google Analytics goals are setup to track customer sales/leads on your website. 
ADS will identify the keywords and once agreed with you, optimise your website to rank for those keyword terms. 
On page & off page SEO London (citation & link building)  will be included. 
Monthly reports are included with a zoom call after the first month to ensure you understand the reports.
Business benefits With SEO Agency London
Who Does SEO Services Suit?
Local Businesses – who are looking for more people to visit their physical shop or office. Get found on the "local map pack" on Google.  Suitable for London businesses that include : Solicitors, Resturaunts, Bars, Dentists, Opticians, Small Hardware Stores, Small Shops without an online presence.
eCommerce / Retail businesses – looking to make more sales online. Ensure your products are optimsed for Google as well as potential customers. Have you set the right categories and optimised the content and descriptions of all your products. Do you know what people are searching for.  Suitable for online shops selling either physical or virtual products and services. Sell from your shop in London all around Ireland, UK and internationally.
Online Service Businesses – these could be selling online courses or consultations e.g. recruitment agencies, career guidance, life coaching, executive coaching etc.
Business benefits from SEO London Services
Search Engine Optimization as a tool for success 
Search Engine Optimization is a tool used by many SEO agencies and companies to improve the ranking of firms in search engines. They do this by using specific keywords or phrases that may ensure the website appear amongst the top in a search result. This will then guarantee a top spot in the list of search results. 
We have been able to use effective SEO London strategies to provide quality results for each and every one of our clients i.e. "Accountant London", "Tiler London", "SEO London".
This is because you will need to stand out against your competition and no one understands that better than us. We have the top quality and top-performing SEO tools that might just turn out to be what your website needs. 
SEO leads to Increased Website Conversions
Apart from Search Engine Optimization, you also need to have a good web design (User Experience UX) as you do not want to bore your online visitors with a traditional type of website. We understand the fact that the website of any firm is their face in the internet as this is what the people who browse the internet actually see. They then have an impression about you and the impression sticks.
We then get you a mobile responsive engaging website that will convert. That will ensure that your website is a quality one and both attractive and appealing to your prospective clients. 
When it comes to SEO London, we try to beat the rivals of our clients while intensifying on our strategies. Agile Digital Strategy try to attain success through a number of tactics that we have seen to result producing and these have borne fruits for our clients. Agile Digital Strategy have been able to build an exceptional reputation with the quality results we deliver for our clients and this is to say the least!
Whats included in SEO Services London Packages
SEO Audit
This is an overview audit that will show you all the important statistics and problems of your website. You will find descriptions, tips and advice regarding the information presented in this report so you'll have a clear understanding of where the problems are and what can be done to fix them.
The whole idea of analysing the website is to get insight of the website from every point of view and achieve better performance for SEO results as well as for Google exposure. Google algorithm updates happen regularly and your website needs to be prepared.  ADS will ensure that your website design is optimised for SEO London.
Keyword Research
Search is the largest provider of organic website traffic. Keyword discovery pinpoints the words, or phrases users type into a search engine relevant to your industry.  This is a key component for SEO.
Identify the Keywords associated with your products/services.
Analyse the top businesses competing for those keywords
Investigate search volumes for keywords
Find additional keywords with similar search volumes and less competition
Competitor Analysis
Through Competitor Analysis, we can compare how your website ranks in comparison to your competitors. By analysing their websites, it can also lead to additional keywords that your website may be able to target.
Keywords to target
These are the keywords that we are going to monitor through the SEO work. We will check where the website is currently ranking for those terms and focus on improving those rankings to get them as high up on Google ranking as possible. These will be agreed with the client after the keyword research and competitor analysis.
Website Technical Improvements
Indexing
This includes checking that the website is available for indexing and that the indexing has begun by the Google Search Console.
Broken Links
It will also include checking for broken links within the website. Broken links are dead-links, or links that no longer exist, which are not good for search engines or for your readers. Broken links are what cause those 404 error pages you sometimes see.
You may not think a broken link is a big deal, but people bookmark, favorite, and save links — and when they reference them in the future and the link now doesn't work, you're not exactly creating a positive experience for them.
Website Loading Speed:
Google has indicated site speed (and as a result, page speed) is one of the signals used by its algorithm to rank pages. And research has shown that Google might be specifically measuring time to first byte as when it considers page speed. In addition, a slow page speed means that search engines can crawl fewer pages using their allocated crawl budget, and this could negatively affect your indexation.
Mobile Friendly Test:
Over the recent years, it has become obvious that the multi-screen Web will be the future (that is, the average Internet surfer will use several devices to complete a goal). Google said they were ready to downgrade sites misconfigured for smart phones!
Structured Data Markup
Structured data Markup (also known as schema markup) is a standardized format to mark up the information about the web page. It serves to search engines like Google, Bing and others to better understand what the web page is about.
SSL Certification
SSL Certificates are small data files that digitally bind a cryptographic key to an organization's details. When installed on a web server, it activates the padlock and the https protocol and allows secure connections from a web server to a browser. Google is now also using SSL as a ranking signal.
On-Page SEO
Meta Title Tags
Title tags – technically called title elements – define the title of a document. Title tags are often used on search engine results pages (SERPs) to display preview snippets for a given page, and are important both for SEO and social sharing.
The title element of a web page is meant to be an accurate and concise description of a page's content. This element is critical to both user experience and search engine optimization. It creates value in three specific areas: relevancy, browsing, and in the search engine results pages.
Meta Description Tag
Meta description tags, are extremely important in gaining user click-through from SERPs. These short paragraphs are a webmaster's opportunity to advertise content to searchers and to let them know exactly whether the given page contains the information they're looking for.
Header Tags
Heading tags, as their name suggests, are used to differentiate the headings and sub-headings of a page from the rest of the content. These tags are also known to webmasters as HTML header tags, head tags and SEO header tags. The most important heading tag is the h1 tag and least important is the h6 tag.
Friendly URLs
A friendly URL is a Web address that is easy to read and includes words that describe the content of the webpage.
A well-structured SEO friendly URL looks concise and clean, provides a better user experience, is easier to share, and is optimized for search engines.
Alt Tags
Alt text (alternative text), also known as "alt attributes" and technically incorrectly as "alt tags," are used within an HTML code to describe the appearance and function of an image on a page.
This is used both for accessibility and also read by Google to describe the image. It is good practice to use the keyword that page is to rank for as part of the images Alt text.
Sitemap
XML sitemaps serve as a way to communicate directly with the search engines, alerting them to new or changed content very quickly and helping to ensure that the content is indexed faster.
A well-structured sitemap will make a website searchable by all search engines, and will provide users with more accurate search results when they are looking for keywords or key terms that are associated with a website. Sitemaps are an important SEO factor that should not be underestimated, when you are trying to establish your SEO strategy.
Robots.Txt
Search engine crawlers (aka spiders or bots), scan your site and index whatever they can. This happens whether you like it or not, and you might not like sensitive or autogenerated files, such as internal search results, showing up on Google.
Fortunately, crawlers check for a robots.txt file at the root of the site. If it's there, they'll follow the crawl instructions inside, but otherwise they'll assume the entire site can be indexed.
Google Analytics
Google Analytics is one of the web's most popular analytics tools. Google Analytics (GA) lets you see where on the web people found your site, or the source of your traffic. 
For example, an organic search engine query, or a link from another page. It also shows you the medium, organic, paid or referral traffic. Looking at the where on the web people found your site can be informative. You can get an overview of which avenues for traffic are performing well over time.
Off-Page SEO
Link Analysis
Backlinks affect search engine rankings more than anything else. The number and quality of them pointing towards your site will largely determine in what position your site ranks in the search results.
The best indication of how many backlinks you'll need to rank well for a keyword is how many backlinks each of your competitors for that keyword have. However, focusing on the numbers of backlinks, rather than the quality of them, is a common mistake. If a well-established website links to your site the value of that link far outweighs a link from a spammy competition website.
One quality link will be better for your rankings than hundreds of poor quality links! You need to get the balance right between the number of backlinks you have and the quality of the backlinks you have.
DR: Domain Rating shows how strong is the backlink profile of your website on a scale from 0 to 100 (with latter being the strongest). Backlinks from sites with high DR carry more "weight".
Backlinks:  Generally external backlinks are those links that link to your site or any of its pages/content and these links are counted as if those sites are vouching for your site's high quality. This gets noticed by search engines and as a result your site's ranking can improve significantly.
Referring Domains: Why this is important: Unique linking domain refers to the number of other websites that link to your site or web page. Too many links from the same domain reduces the overall value of the links. Though there will always be more total links than domain links, you should try to get as even a ratio as possible.
Anchor Text Variation
Essentially, anchor text refers to the word or phrase that appears in underlined, clickable text whenever a link appears on a website. Search engines flag links as spam when the majority of the links are stuffed with keywords. Think about it this way – how do people normally link to a website? Do they all use anchor text rich links, and do they all spell your brand name the same way?
Domain Authority
Domain Authority is a score (on a 100-point scale) developed by MOZ that predicts how well a website will rank on search engines. Use Domain Authority when comparing one site to another or tracking the "strength" of your website over time.
Page Authority
Page Authority is a score (on a 100-point scale) developed by MOZ that predicts how well a specific page will rank on search engines.
GMB Optimisation / Local SEO
GMB optimization is where we analyse your current GMB listing and makes optimization tweaks to ensure that the business shows for its most profitable services or products. Benefits of GMB optimization services include: Boost online visibility. Increase exposure in local search results (local pack) and on local map results. 
Monthly Blog posts
Depending on the package you select, you have the option to get SEO optimised content for your news/blog posts on a monthly basis. This content will be optimised to maximise the potential for the blog post to rank for an agreed keyword. Its ranking will depend on the domain ranking as well as competition for that keyword term.
Content Marketing
Content marketing is the creation and distribution of content in the form of text, images, videos, podcasts or any form of information or entertainment online. The best brands use targeted content in everything they do to build a great customer experience.
Knowing who your target audience is and creating relevant content for them is quickly becoming one of the most important aspects within digital marketing. Your content marketing efforts online may be the deciding factor for customers when they are purchasing your products or services.
Many people often believe content creation on your website is in relation to blog posts. The reality is that content is needed everywhere including:
Your Websites Pages
Email Marketing
Paid Search
Video Content
Social Media Platforms
Blog Posts
Google My Business Posts
Publishing content like this on your online pages are essential and should have a consistent tone of voice throughout all channels.
Monthly Reporting
How do you know if SEO London is working? Don't worry – ADS provide monthly reports including valuable campaign metrics and results, as well as a summary of all the optimizations and insights we have from the previous month. The reports will come with easy to understand graphs so that you can compare each months performance on the previous month.
We will let you know which keywords are performing the best, and what we are doing to deliver the most lead and sales conversions.
There is the option of a zoom/phone call every month to discuss previous months SEO performance and any strategy plans for the coming month.
Latest SEO News with Agile Digital Strategy
If you are bulk editing your images to reduce them in size, you may have need to back up or export out all your Alt
Read More »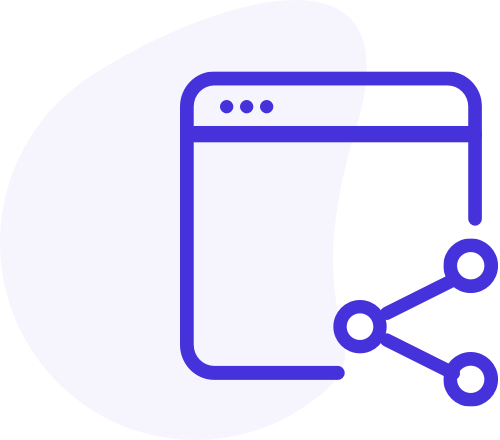 Agile Digital Strategy can help your business to expand your digital footprint by utilizing all the benefits from social media networks.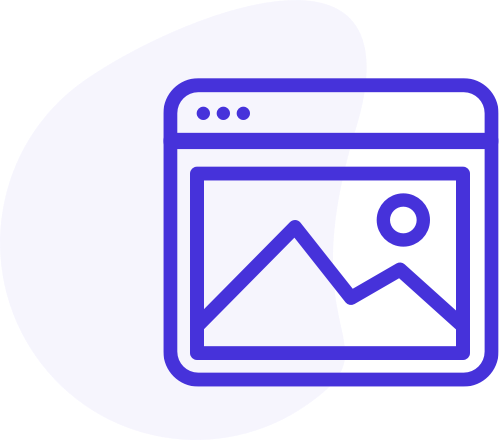 Our team of skilled web design experts are dedicated on enhancing the design and functionality of a website to suit all your business's needs.
Here at Agile Digital Strategy, we will develop a content marketing strategy that is congruent with your company vision.
Want To Boost Your Business Today?
drop us a line and keep in touch