SEO FAQ – Rocket your way to No 1
Frequently Asked Questions (FAQ) about Search Engine Optimisation (SEO)
Informative SEO Questions
Answered by Agile Digital Strategy - SEO Experts
Search Engine Optimisation (SEO) has been around for a while, but it's still a new concept for many who are new to internet marketing. SEO can often be difficult to understand, so our team has compiled this SEO FAQ list to help you out.
This SEO FAQ section will act as a step by step guide to help you to understand why SEO is used, why it is important to optimise your website for SEO and how to do it.
Here, we have focused on the main FAQ that customers in Clare, Galway, Cork, Limerick and all over Ireland and the UK are seeking.
If there is anything else you'd like to know about SEO or if you want us to add to the FAQ, get in touch and a member of our team would be more than happy to help you out.
SEO FAQ - Your Questions Answered
Use the below FAQ on SEO to gain some insight on what SEO is and how to improve your SEO ranking.
01
01
What is SEO
SEO stands for Search Engine Optimisation. SEO is a process in a digital marketing strategy that focuses on optimising a website to make it more visible in search engine results pages (SERPs) for organic search traffic.
To put it simply – when a user enters a search term into google, SEO will help your website to appear higher up on the results page list. The higher up your website is on the search engine, the more likely it is that people will click to view your website.
The main goal of SEO is to maintain a valuable position in the SERPs which will drive organic traffic to the website. SERP is the Search Engine Results Page.
Webpages are scanned by "crawl bots" from the search engine. The role of the crawl bots is to scan and analyse your website and they have the ability to detect whether or not your website is relevant for specific search terms, and they can push your website to a higher ranking. SEO Experts have the ability to ensure that your content is optimised for SEO while also ensuring that it is appealing to the end user – your target market.
It is essential for your website's content to be of high quality, while also being optimised for the search engine. Ensure that your content is original, as search engines do not like duplicate content. This is due to the fact that human engagement on your website can be identified to also help your ranking. The longer a visitor stays on your website the more the search engine will identify it as relevant to the search term.
To understand SEO, you must find a balance between what the search engines requirements are and the needs of your target audience. As search engines use a number of different ranking factors to display the list of relevant web answers to each search entry, you must ensure that your website has the following:
Website Requirements for SEO
A Website which is easy to navigate, is user friendly and has a fast loading time
High Quality content which implements relevant keyword research
Have a page for each service which your business provides. Each page should be at least 500 words including targeted keywords that have a good search volume
HTML codes which are friendly to crawlers
It is important to understand that SEO is vital to Search Engine Marketing (SEM). Having a SEO strategy implemented on your website can help you to effectively build your online presence while driving organic traffic to your website.
Gain a better understanding of SEO by going through our SEO FAQ. 
02
02
What Types of SEO are there?
There are three main types of SEO services available to implement into your SEO Strategy which we have detailed in this FAQ. When selecting an SEO company to work with, you want to ensure that they are capable of offering a combination of effective on-page SEO, technical SEO and off-page SEO for a rounded online presence.
On Page SEO
On Page SEO refers to the content which is visible on your website. This form of SEO work helps search engines to scan and identify your website as valuable to its target market. When an individual types a keyword into the search engine, it will scan your website to identify whether or not your page would be of value to the potential customer.
This form of SEO relies on Keyword Research and High Quality Content writing. On page SEO is a leading activity which you can complete in-house with the help of an external SEO consultant for guidance. When writing for On Page SEO you will need the following:
Keyword Research: Keyword research is vital for On Page SEO. This form of research can be completed by SEO experts to identify the words and phrases you should be using on your website for your target market. SEO companies have the resources to monitor specific keywords trends to ensure that your content is optimised for search engines.
Keyword Optimisation: This is a strategy of how your keywords should be used within your content. SEO experts know the exact places where your keywords should be presented within your content for them to be effective. This is where they are strategically placed throughout the text, in headings and in images. They also know how often words should be used, and how to prevent keyword stuffing (the process of using too many keyword terms in a piece of content.) Keyword stuffing must be avoided as it could end up being punished by search engines.
Content Writing: Anybody who has ever worked in Marketing or with SEO has heard the term "Content is King". If you want your website to be successful then it is essential to make sure that your content is high quality. You need to ensure that your content is engaging and interesting, while also using keywords for SEO.
Technical SEO
Technical SEO is the process of ensuring that a website meets the technical requirements of modern search engines with the goal of improved organic rankings. Technical SEO happens in the background and is not seen on the main page of your website. It is designed to improve your web design and web structure to improve crawling, readability, and overall user experience.
Good technical SEO components can improve not only user engagement but also search engine marketing. SEO experts will help to improve the following factors using auditing SEO tools:
Site speed
Responsive and mobile-friendly web design
Search engine indexing
Crawlability
Site architecture
Secured web design
The use of structured data
Off-Page SEO
The final type of SEO is Off-page SEO. This refers to actions taken outside of your own website to impact your rankings within search engine results pages (SERPs). Optimising for off-page SEO ranking factors involves improving search engine and user perception of a site's popularity, relevance, trustworthiness, and authority. This is accomplished by other reputable places on the Internet linking to or promoting your website, and effectively "vouching" for the quality of your content.
Link building can help search engines to see your site as a trusted source of information. Search engines use backlinks and internal links as indications of the linked-to content's quality, so a site with many high value backlinks will usually rank better than an otherwise equal site with fewer backlinks. improving the off-page SEO of a website involves improving search engine and user perception of a site's quality.
03
03
Why are Keywords important for SEO?
SEO keywords are single words or short phrases that represent the search queries that people use in a search engine. Marketing companies and Website owners select targeted keywords and use them to guide content creation and to optimise their webpages as part of their SEO strategy.
When you align your content creation and optimisation with the words, products and services your target audience is looking for, you have a better chance of showing up in the search results.
At the beginning of any SEO Strategy, finding the right keywords for your website is essential. In essence, your keywords refer to the search terms that people use on search engines. Keyword research and competitor analysis is vital to know what keywords your business should be aiming for. 
Someone who types 'Restaurant in Limerick' on Google is unlikely to find your restaurant if you don't include the term 'Restaurant in Limerick' within the written content. Keywords, therefore, are designed to help search engines match your website with the user queries.
Long Tail Keywords
Long-tail keywords string together three or more words to create a more specific keyword phrase. They have the highest conversion rate because they allow SEO companies to create highly targeted content pages that answer the user queries.
One reason keyword optimisation is important is that it helps communicate to the search engines what a specific web page is about. And that can improve the chances that a search engine will find a webpage relevant for a particular query.
04
04
Why is SEO important?
When a potential customer visits your website, it is called traffic. Organic traffic are visitors who find your website without you having to pay for advertisements of your page. Organic traffic is earned through hard work, rather than traffic which is paid for.
SEO is very effective for building website traffic, but it requires time, resources and often expertise to ensure that is put in place correctly. A clear strategy must be put in place for it to be effective for your webpage.
Search engines, such as Google and Bing, have gotten better at identifying the intent of search queries. Choosing the right keywords to drive traffic is even more vital.
Because organic traffic is not paid for, once an SEO friendly strategy takes effect and visibility increases, a website will see growth from this channel.
Simple SEO Strategy
Essentially, More visibility = more traffic = more potential customers = more potential revenue.
It is also important to note that for an effective SEO Strategy, you don't want to focus on getting everyone to see your website. It is essential to ensure that your SEO Strategy directly targets your target market.
You want high quality traffic to visit your website – potential customers who are interested in what products or services you have to offer.
05
05
Which is Better, SEO or PPC?
As a Marketing Company, we often hear our clients ask if they should use SEO or would PPC (Pay Per Click) advertising would be better. Although both have their benefits, we believe that SEO has greater long term benefits than PPC.
When talking about search, we use the term "organic" to refer to search results that are unpaid. This is different from pay-per-click advertising (or PPC), which is a strategy that focuses on paid traffic generation.
PPC Marketing may sound attractive at first – after all it is the fastest way to get to the number one spot on Google. However, you are paying for this privilege and it is only temporary. To maintain this position on the SERP, it can become quite expensive and it is often not the best choice for businesses with a smaller budget.
PPC Marketing is useful when you are launching a new product or service. This enables you to get a quick return, but is costly to maintain in the longer term.
On the other hand, having a clear SEO strategy can have long term benefits for your website when completed correctly. You couldn't establish domain authority, organic brand affinity, and really, a wholly formed online presence without SEO.
SEO helps you to grow your business organically. PPC is a temporary position, but SEO will maintain a position in search engine rankings.
Follow our SEO FAQ to get more detail on what SEO can offer your business. 
06
06
What are Google Ranking Factors?
When planning your digital marketing strategy it's important to have SEO google results in mind and to make a clear plan with all of the Ranking Factors in mind. Of over two hundred Google ranking factors that we know about, here are the main ones that are the most important to focus on for guaranteed results:
Domain and Authority: Research has found that older domains tend to rank better due to its experience and its authority online. This is essentially why it takes time for you to see any changes in your rankings early on in the process, especially if you are a new website. Your domain age and its authority online can be a huge ranking factor.
Page-level: This is a focus on your contents structure. The main focus is on the positioning of the keywords within the content, including the headings, in image texts and within the content, backlinks and your web design layout for user experience.
Site-level: The site-level ranking factor refers to the overall value and reputation of your website. It also includes trust of the site, architecture, server location, SSL certificate, mobile optimised web design and diversity of media including YouTube videos.
Backlinks: Backlinks help to bring authority to your website. They help by showcasing how reputable, authoritative and trustworthy your site is, based on the links it receives from other websites.
User interaction: This is how users interact with your website. This can include the amount of time they spend interacting with your page, the organic click through rate, bookmarks, returning visitors, etc. The more a person interacts with your website, the better for your ranking factors.
Brand signals: Brand signals are how Google considers your brands social media marketing presence, mentions, and branded searches to rank relevant results.
On-site & Off-site webspam: A way that Google will penalise your websites content. If your website comes across as spam, has pop-ups, broken links, etc it will penalize your website's ranking and prevent you from moving upwards in the SERP.
Specific Google algorithm rules: Google special algorithm rules feature unique ranking factors from their featured snippets, geotargeting, user history, domain complaints, specific keywords and search functions, user needs, which includes shopping and spammy queries.
07
07
How to Increase your Google Ranking?
The best way to increase your Google Ranking is to stay up to date with the latest updates and changes to Google's algorithm. Working with a SEO Expert can be very helpful when increasing your Google Ranking, as they have fantastic knowledge towards what needs to be prioritised to boost your results.
Getting to the top of the search engine results page is vital to the success of any online business. A customer is more than likely to visit your website if it is in the first group of results presented to them, with the first result having a 33% chance of receiving a click.
It is necessary to ensure that your website makes it to the first page of the search results, as it is unlikely that your target audience will find your website. Only 25% of users visit the second page of Google's search results, so your ranking is vital for your online visibility.
The following is the list of areas to focus on to improve areas that affect your ranking negatively as a priority:
Ensuring the content provided is of the highest quality
Fixing broken links
Adding Alt-text to images
Filling in empty meta descriptions
Optimising URLS with keywords
Adding headings to the page content that include keywords
Improving page speed times
Optimising page titles
Adding a Google my Business page for local SEO
Having a clean website which is easy to navigate for great user experience
If that sounds confusing, get in touch and we can develop and implement an SEO Strategy designed for your business.
08
08
What is Local SEO? 
Local SEO is a search engine optimization (SEO) strategy that helps your business be more visible in local search results on Google.  This SEO FAQ will detail what is local SEO and also how to improve your local SEO rankings.
Google ranks companies that are physically close to the searchers known location higher on its results page than other competitors. By having a well optimised Google My Business presence, you will show on the Map Search results and in the "Local Pack" 
Therefore, Any business that has a physical location or serves a geographic area can benefit from local SEO.
When you set up Google My Business you can show your businesses address and its location on Google maps, and this will appear on the right hand side of the SERP (on Google Search Results Page). Ensure to optimise your listing in Google My Business to achieve maximum ranking. 
Registering on local directories (citations) can also help increase your ranking in Local SEO.
You still need to ensure that you are ranking highly against local competitors for this to be successful.
Contact us if you require further information on Local SEO after reading our SEO FAQ. 
09
09
How to Improve my Local SEO Ranking?
Local SEO is essential to smaller businesses that operate on a regional, as opposed to a national, level. local SEO prioritizes appearing on SERPs in a specific location. This strategy relies on marketing your brand, products, and services to local leads and customers.
Optimising your local SEO means more website traffic, leads, and conversions since the strategy is more relevant to your base of local customers.
The best way to improve your local SEO is to set up a Google My Business (GMB) page. Google My Business is a way for google to verify your businesses physical address and highlight the working hours that your business operates. Using Google my Business properly is very important for local search SEO as it allows your business to appear on Google Maps.
GMB allows you to add information about your business including product information, pricing, images and more which can help to propel you to the top-ranking positions. You can also receive reviews from Customers/Clients which will appear on google.
Secondly, you must begin to optimise your content so that it targets the area in which your business operates in. For example, if you own a Restaurant you must ensure that in your content you say "Restaurant in Limerick" rather than just "Restaurant", as this helps google to understand where you are based.
Finally, ensure that your website is mobile responsive and that it is easy to navigate through your website. This is important as local searches are more often done through mobile devices.
If your business has an app available or a website which is easily accessible via a smartphone then it can improve your rankings significantly.
10
10
How Long does SEO take to Work?
SEO does take some time because it does involve a lot of hard work and commitment. Search engine algorithms have become more advanced with an emphasis on delivering users the most relevant, and highest quality results based on their search query.
When SEO began, you could cheat the system by stuffing a webpage with your chosen keyword and pointing as many links as possible to it to see fast results. In recent years it has changed drastically, and if you were to use these tactics in 2021 you are likely to be doing far more harm than good in the long term, as Google will penalise you for this.
Typically, when we provide SEO services for clients, we typically note that it takes roughly 3-6 months before you begin to fully see the effectiveness of a SEO strategy. At Agile Digital Strategy, we would always recommend signing up for a 12 month SEO package.
How quickly your rankings rise depends on where you were ranking initially, age of your website domain and how much competition for the keywords you are trying to rank for. 
It requires constant monitoring and adapting, but a successful site is worth the effort in the end and you will reap the benefits.
Your website is your 24 hour sales man – and needs to be treated as such. Your website should be providing leads/sales to your business!
11
11
How to Improve SEO on a WordPress Website?
Helpful tips on improving your WordPress website in our SEO FAQ. WordPress is one of the most popular platforms for users to set up a website. It is the most used content management system with over 75 million websites that use WordPress. Due to its popularity, it is used by many of our own clients and many people ask how they can apply SEO to their website.
Applying SEO to your WordPress site can often be tricky and it can take up a lot of time, so having a SEO consultant take care of your website is often for the best.
Recommended SEO Strategies in our FAQ
Installing a SEO plugin can be beneficial for monitoring your website's content. They help by providing guidelines to help improve your SEO. We recommend using Yoast or Rank Math. We believe these are 2 of the best on the market. Both have free and paid versions.
Your SEO plugin will give you guidance on using keywords. Optimise your page for your focus keyword phrase.
Add internal links to ensure your content links to your other pages.
Use the HTTPS option in WordPress to your full advantage. You can migrate an HTTP site to HTTPS with an SSL certificate to boost your online presence.
Use the Content Management System to change your permalinks and create SEO-optimised URLs with your keywords.
Ensure your written content has a good length. We recommend writing at least 500 words per page.
Create a sitemap file using your SEO plugins. This helps search engines navigate your site. Remember to submit your sitemap to Google Search Console and Bing Webmaster Tools, and any other webmaster tool used by search engines to help boost your visibility.
Ensure that you have a well written meta description which will encourage users to click into your content. The maximum number of characters that can be displayed is 160, so make sure it's short, snappy and gets to the point.
When images are uploaded, make sure you fill in the Image Alt description. This can help boost SEO for image searches.
If you use affiliate links, use an affiliate plugin such as Pretty Links to set them on nofollow and 301 redirects. This is a great way to avoid penalties from Google.
Do you have any further questions to add to our SEO FAQ?
12
12
Does Social Media affect SEO?
There is some debate about how much social signals influence search results. But even if social media doesn't directly affect rankings, this doesn't mean that it shouldn't be considered an important part of your SEO strategy.
Social media is an effective way of promoting content, engaging with your audience and strengthening your brand identity. It provides you with more opportunities for your target market to find your content online.
Social media marketing can boost your SEO results by increasing traffic to the site. The more likes and shares of your website online through these channels will benefit your likeness to be discovered, thus increasing your website visits and your google ranking.
13
13
What Other Digital Marketing Strategies can Benefit SEO?
Similarity to social media, there are a number of other digital marketing methods which can be used to increase your online presence. Having an online presence is extremely helpful for SEO. The more attention your website gets from incoming traffic the better for your ranking.
When you work with a digital marketing company, the first thing they will do is to put together a Digital Marketing Strategy that will act as a clear guide towards what your company should focus on when building an online presence. SEO is a factor which may be included in the strategy, but there are a number of other activities which can be incorporated into the strategy:
Social media marketing can help to drive traffic to a website while also helping to build brand awareness. It can also build a relationship with your customers while providing them with customer service.
Email marketing and setting up a newsletter can be an effective strategy. This can help to build backlinks to your website. Mailchimp is a popular website for creating email marketing campaigns.
Blogging is a great way to add SEO to your website. Having a blog that you update regularly with blog posts relating to your business will attract loyal readers to return in the future. It also gives you an opportunity to add more targeted keywords and images to your website
Online Advertising with PPC can result in targeted traffic to your website.
Branding and having a user friendly website that is easy to navigate will entice customers to return.
In other words, there are many areas that you can use to help boost your websites online presence. Don't just rely on SEO, as you can combine a number of different strategies to gain effective results.
14
14
How Do I Check my Competitions Ranking?
Competitor Analysis is important for improving your SEO. If you are unsure about what keywords you should be targeting or if you are supplying the correct information on your website, then it is always a good idea to check what your competition is doing and then repeat it, but do it better than them.
Monitoring your keyword rankings won't be enough in a competitive market. Think of the search engine as a race; you want to check how you are doing compared to your main competitors to see if you are winning or losing. Our SEO experts rely on a number of SEO tools to keep track of business competitors. These programmes include:
Many of the programmes used by marketing teams are expensive, but there are free options available. For example, Google Rank Checker is a tool that can highlight new competitors you didn't know about. By inputting information about a business, it can return a result of what the search engine would supply to that target market. This tool is helpful for anyone who wishes to discover who their main competitors are for analysis.
MOZ on the other hand is a paid service which allows you to monitor your competitors and to fully analyse them for data about their performance and the keywords they rank high for. Using a tool like this is helpful for discovering new keywords to use on your own website.
Agile Digital Strategy offer Keyword Research & Competitor Analysis. Please get in touch if you would like to discuss how it may benefit your business SEO strategy. 
15
15
What type of content is best for SEO?
Authoritative Blog Posts
In a world where content is a top ranking factor, it's but normal for a website to have its own blog. You can use your blog to write authoritative posts which can help you build a reputation as a leader in your industry. Apart from giving your take on news and developments in your industry, it would also be great if you can write about other topics that your readers would find engaging.
For example, Agile Digital Strategy blog about trends, guides and case studies. 
Infographics
Many people love the written word, but more people prefer to digest the key details quickly. Infographics provide them that opportunity, as they are graphic snapshots of information that would have taken a few thousand words to express in article form. Readers are also more likely to share infographics, and that gives it a chance to become viral and be a veritable source of backlinks.
Use a free tool like Canva to create an infographic that people will want to share.
Videos
Videos make up most of media consumption and web traffic today, and for good reason: they are more engaging than any article or infographic. Video content will also dominate the future. 
Optimize your videos on YouTube to claim a suggested clip in Google search results.
Trending Content
Sure, trending topics don't last long, but their popularity is often enough to drive traffic to your site in such a short time. You can use trending content to help you launch new products or promote existing ones.
If you time your content right, you can use breaking news and hot topics to attract more users and high-quality links. This process is known as "newsjacking".
Newsjacking is the tactic of injecting yourself into the big headlines of the day by finding a big story everyone is talking about and providing an analysis or angle that's relevant to your brand.
There are lots of benefits to creating newsjacking content:
You can get your name and content into a larger audience than you might normally
You get to show some expertise and thought leadership
You can showcase your website and/or brand as the place to go for newsworthy industry updates
Newsjacking is a useful tool in the link building toolbox for any SEO.
How-To Guides
People always search for instructions on how to do stuff, and that's why how-to content will always be popular. You can give your audience tips in the form of an article, a video or an infographic.
One of the best places to start when looking for how-to ideas is your own support and sales teams. Check your help center tickets, inbound emails and calls from customers to zero in on the most common questions for content ideas.
If someone is taking the time to reach out to your ask a question, it's more likely than not they've already searched online. So this can add a lot of SEO value.
Lists
Everybody likes lists, whether they're in the form of a magazine article or a blog post. For some reason, a list tends to become even more popular when the title of the article or post begins with a number.
For a list that people will find engaging, you have to make sure that you do your research well. Being clever about it would also be a nice touch. Make it as detailed as possible, and if you can make it longer, just do so.
16
16
Indexing and Crawling – How to Conduct SEO Audit
Indexing
Indexing is the process of adding web pages into the search results. Google will crawl and index your pages. A good idea for ranking higher in search engines is to ensure vital parts of your blog/website be indexed.
If you type your website URL into google search bar with site: in front of it, you can see in the results how many pages Google has indexed for your website.
We would recommend that you perform the same searches against your competitors. This will show how many pages your website has indexed in comparison to your competitors.
Brand Search
Enter your brand name into Google Search bar and see if you rank number one for the results. You should also check that your Google My Business page is also showing on the right hand side.
Technical SEO
Broken Links
Broken links are dead-links, or links that no longer exist, which are not good for search engines or for your readers. Broken links are what cause those 404 error pages you sometimes see.
You may not think a broken link is a big deal, but people bookmark, favorite, and save links — and when they reference them in the future and the link now doesn't work, you're not exactly creating a positive experience for them.
The same is true for search engines. Search engines aim to provide users with the best, most relevant, most useful, on-topic content possible. Providing links in search results to broken pages that don't exist makes search engines mad and creates a negative experience for the end user. Too many broken links on your website or from your website can damage your reputation with the search engines, making your site less desirable — and that can eventually hurt your search engine rankings and decrease the chances your site will show up in the search results.
We use SEMRush to help with this, though there are many free tools available online such as Dead Link Checker. 
Effect: Broken links negatively affect SEO. It's important to understand that one of the ways search engines rank websites is by crawling their links. If there are dead links on your website, it can stop search engine spiders from crawling your site and, thus, indexing it.
Website Loading Speed
Google has indicated site speed (and as a result, page speed) is one of the signals used by its algorithm to rank pages. And research has shown that Google might be specifically measuring time to first byte as when it considers page speed. In addition, a slow page speed means that search engines can crawl fewer pages using their allocated crawl budget, and this could negatively affect your indexation. Site loading speed depends on "website load time, webpage size and http requests". Ideally,
Page size should be between 1-5MB.
Page load time should be less than 3 seconds.
The number of Http Requests should be as low as possible.
You can check your site loading speed test results on GTMetrix or Google Page Speed Insights.
Fast and optimized pages lead to higher visitor engagement, retention, and conversions. The Page Speed family of tools is designed to help you optimize the performance of your website. Page Speed Insights products will help you identify performance best practices that can be applied to your site and Page Speed optimization tools can help you automate the process.
Google nowadays pays attention to speed and consider it to be one of the ranking factors.
Mobile Friendly Test
Over the recent years, it has become obvious that the multi-screen Web will be the future (that is, the average Internet surfer will use several devices to complete a goal). Google said they were ready to downgrade sites misconfigured for smart phones!
Google's Mobile friendly test is a special tool which allows you to see what score your website has due to Google search calculation parameters. One of the major benefits of responsive design is that it helps increase your website's search engine rankings.
Structured Data Markup
Structured data Markup (also known as schema markup) is a standardized format to mark up the information about the web page. It serves to search engines like Google, Bing and others to better understand what the web page is about.
SSL Certification
SSL Certificates are small data files that digitally bind a cryptographic key to an organization's details. When installed on a web server, it activates the padlock and the https protocol and allows secure connections from a web server to a browser. Google is now also using SSL as a ranking signal.
Why Choose Agile Digital Strategy
We've helped several businesses grow their online presence through developing and executing digital marketing strategies. All of our strategies are customised to suit your businesses goals and objectives.
We provide a range of social media marketing services for our clients. The services we provide include social media management, content creation of various types of content including blog posts, social media posts, image creation, video content, etc. We provide a monthly report for our digital marketing services so you are kept in the loop with your progress.
Agile Digital Strategy doesn't just stop at content marketing, we provide a wide range of digital marketing services. From web design to online marketing, we have the service for your business. Check out our services page to see the wide variety of services that we provide. Feel free to get in contact with us today to find the best social media marketing services for your business.
We hope you found our SEO FAQ enlightening. Please get in touch if you have any unanswered questions after our SEO FAQ. 
We Build Your Business Online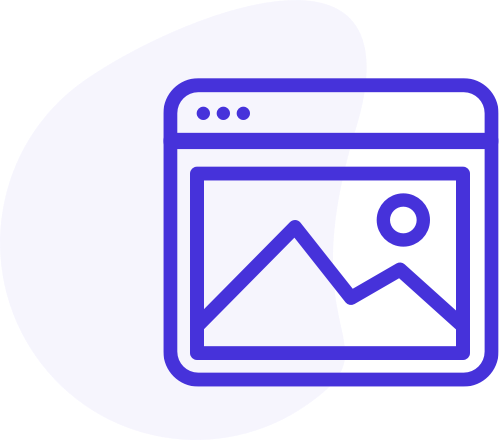 Our team of skilled web design experts are dedicated on enhancing the design and functionality of a website to suit all your business's needs.
SEO
SEO is one of the digital initiatives you don't want to miss out on. Agile Digital Strategy can help you optimise your business page to be more SEO friendly.
Content Marketing​
Here at Agile Digital Strategy, we will develop a content marketing strategy that is congruent with your company vision.
Want To Boost Your Business Today?
drop us a line and keep in touch