Strategic Digital Marketing Services for Hotels
The right analytics give you insights on how your customers behave online.

This will allow you to optimise your advertising campaigns and increase your conversion rate & direct bookings.
A Digital Marketing Strategy Is Essential For Hotels
Are you seeking a Digital Marketing Strategy that works? Many companies often are unsure of how to plan an effective or successful digital business strategy for their business. A well-defined digital strategy is fundamental for the successful running of your company online.
Our company name is Agile Digital Strategy and we provide exactly this service. We understand that our digital strategy services and plans need to be agile and flexible for the ever changing digital and business landscape. We provide the best digital solutions that you can adapt for your businesses online success.
At Agile Digital Strategy, we offer a wide range of strategic business and digital strategy services for hotels. We have excellent digital strategy services that will guarantee that your business gets noticed online.
109% Increase in Direct Bookings 2021
Get in touch to increase your Digital Strategy
Digital Marketing Strategy & Tactics
A good Digital Marketing Strategy will help you gain a clear perspective on where your business is currently. This digital strategy plan can be implemented by yourself or Agile Digital Strategy can help you implement all or portions of the plan.

The outcome of the Digital Marketing Strategy Plan is to have a clear understanding of what steps you need to impletent in the short, medium and longer terms to grow your business online and become a brand leader!
At Agile Digital Strategy, we want to maximise your online potential to give you a competitive advantage in your industry. We are a team of digital strategy consultants who are passionate about developing and growing businesses online presence though our digital strategy services.
We do not provide a one size fits all strategy, as we understand that no two hotel businesses are the same. Each hotel has its own set of goals and values and our strategies are always tailored to your businesses needs. We get to know your hotel on a personal level and we provide leading digital strategies that will ensure your strategy succeeds.
Digital Marketing Strategy Plan
We can help you develop a successful Digital Marketing plan with our digital strategy services. Our team will utilise our experiences and expertise to give you the tools to grow your brand and business online. Our team aims to ensure that your digital strategy will help grow your online presence while also enhancing the customer experience.
Our team of experts first analyse the current market and do research on your competitors. This process helps to define goals your business needs and to find target groups and unique selling. 
This process will allow us to build you an effective strategy that will be customised to your businesses goals.
We will review your target audience and their locations, to understand where you need to be advertising to grow your business. 
We understand what is needed to grow your direct bookings online in today's digital age. We want to give you all of the tools you need to grow your hotels online presence. Agile Digital Strategy wants to make your hotel's digital journey a simple and straightforward process.
Why Choose Agile Digital Strategy
Over 60 years international experience 

Work with companies all over Ireland, UK & USA

Manage your whole online presence with one company

Customised agile digital strategy plan which adjusts to suit your business & the marketplace

Free up your time to focus on running your business

Grow your Brand and Business Online

Monthly Reports & Monitoring

We use English to explain "Tech Speak"
Digital Marketing Strategy Plan
We have created a
useful digital marketing strategy guide
if you wish to create your own plan. Our plans take up to 5 days to put together as there is a lot of information that needs to be digested into manageable data.
Below are some of the key areas to focus on to build an accurate and effective strategy:
Setting Goals – is your goal to achieve more direct sales, if so, then by what percentage? All goals should be achiveable and measurable.
Current Digital Presence – review of your current online presence, mini website audit, social media presence, current PPC strategy and other digital strategies used to perform a baseline for suggestions and improvements.
Target Audience – Who are they, where are they, what are their buying habits, what social media channels do they use, what pain point will your business fix for them.
Buyer Persona – a semi-fictitious portrayal of your ideal consumer It's based on market research, real customer data, plus a few (informed) assumptions.
Competitor Research – What is working for your competitors, what channels do they use successfully, are there gaps you can exploit?
Marketing Channels – what channels are you going to use to target your "Buyer Persona". Many just think of social media, but there is also SEO, Paid Ads, Email marketing, Content Marketing and many more.
Marketing Timeline – in an ideal world, you would do everything immediately, but how would you run your business? The short, medium and long term plans need to be defined with clear goals and steps for each portion of the plan.
We include all of the above  in our Digital Marketing Strategy Plans, which often run to over 25 pages. We recommend that it becomes an active document that is referred to and updated every 6 months to one year at a minimum.
Monthly Tracking and Analytics
You can't manage what you can't measure
The digital and business landscapes are constantly changing and our aim is to keep your hotel business up to date with everything.
Allowing Agile Digital Strategy to analyse your hotel to develop your digital strategy is the best way to grow online.
We take pride in our proven track record for successfully helping many companies across Ireland grow their business presence online. 
For all of our digital marketing services, we provide monthly data driven analytic reports.
Monthly reports keep you in direct communication with us so you are always in the loop. These reports allow you to clearly see how well your digital strategy is doing. 
Having these reports will allow us to measure the strategy and they allow us to plan for future digital transformations. 
We have the ability to make changes and predict what the best next step is for your business.
Monthly reports and analytics allow us to remain flexible when planning for the future. We can change the strategy to suit new ideas or trends accordingly.
SEO is one of the digital initiatives you don't want to miss out on. Agile Digital Strategy can help you optimise your business page to be more SEO friendly.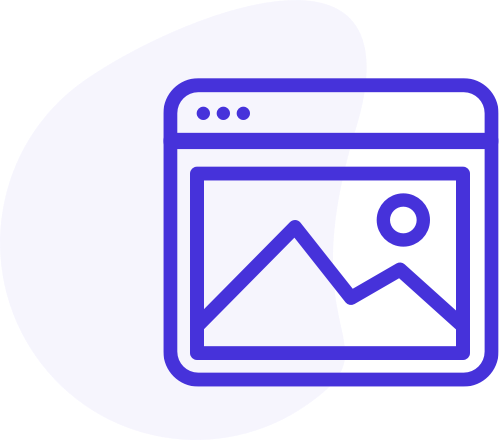 Agile Digital Strategy is a full-service digital agency with a highly technical yet creative team that can give your business the winning website it deserves.
Agile has extensive experience running PPC Google Ads & Social Media ads for local & international businesses both in Ireland and UK.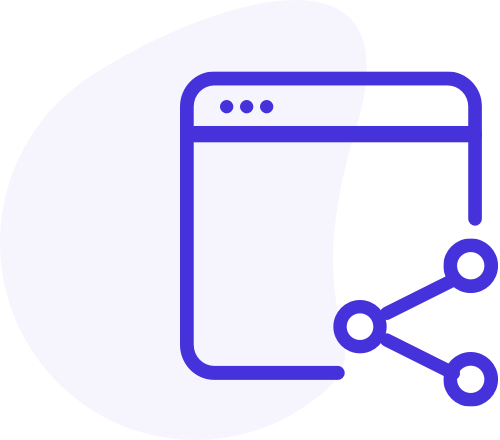 Agile Digital Strategy can help your business to expand your digital footprint by utilizing all the benefits from social media networks.
Review your current and competitors online digital marketing to produce a digital marketing action plan for your business.
Here at Agile Digital Strategy, we will develop a content marketing strategy that is congruent with your company vision.
Want To Boost Your Hotel Bookings Today?
drop us a line to increase direct sales